ELDHESTAR
Breeding Program
Are you a horse lover? Then you've experienced unique perfection in certain horses. They catch your eye and heart. The neck's grace something in its length and curve. The shape and strength of the legs. How the horse feels under you its gaits and gait changes, its willingness, its easy power. We at Eldhestar strive for these qualities in our breeding program. Successful breeding starts with having a clear picture in your mind: Your personal dream horse. The next step is to figure out what to mix and match to get the desired result if not in the first generation, then down the line.
Eldhestar's breeding programme is based on young horses growing up in large meadow expanses and diverse landscapes, where hillocks and hills, brooks and rivers and lakes are part of their everyday experience.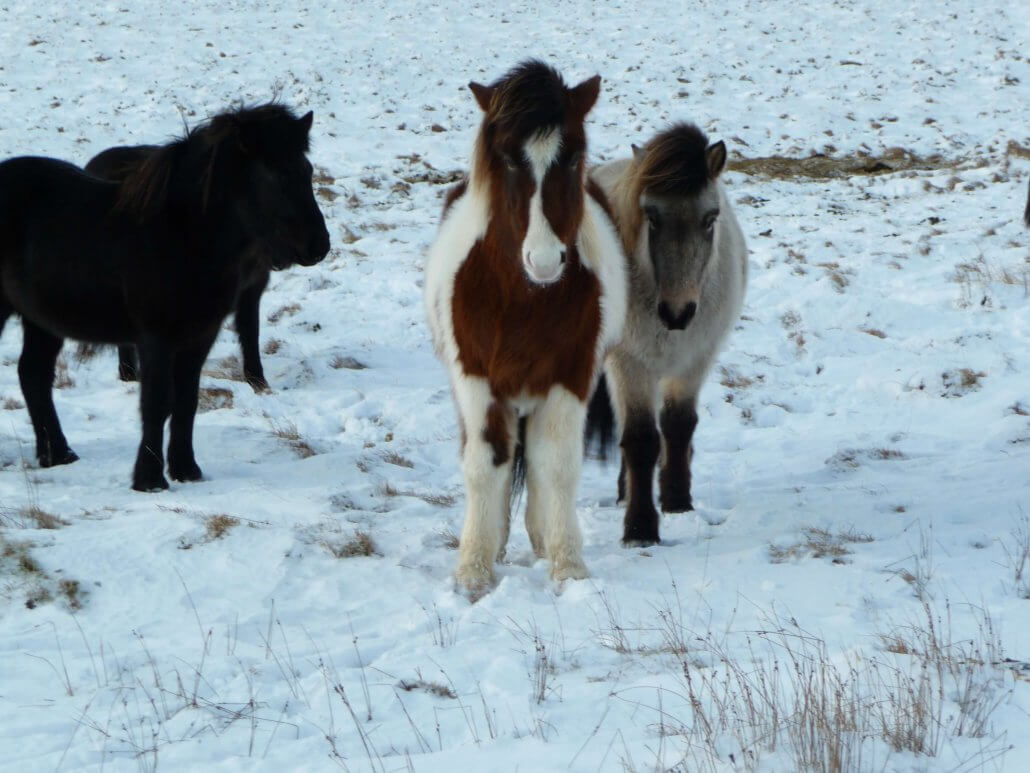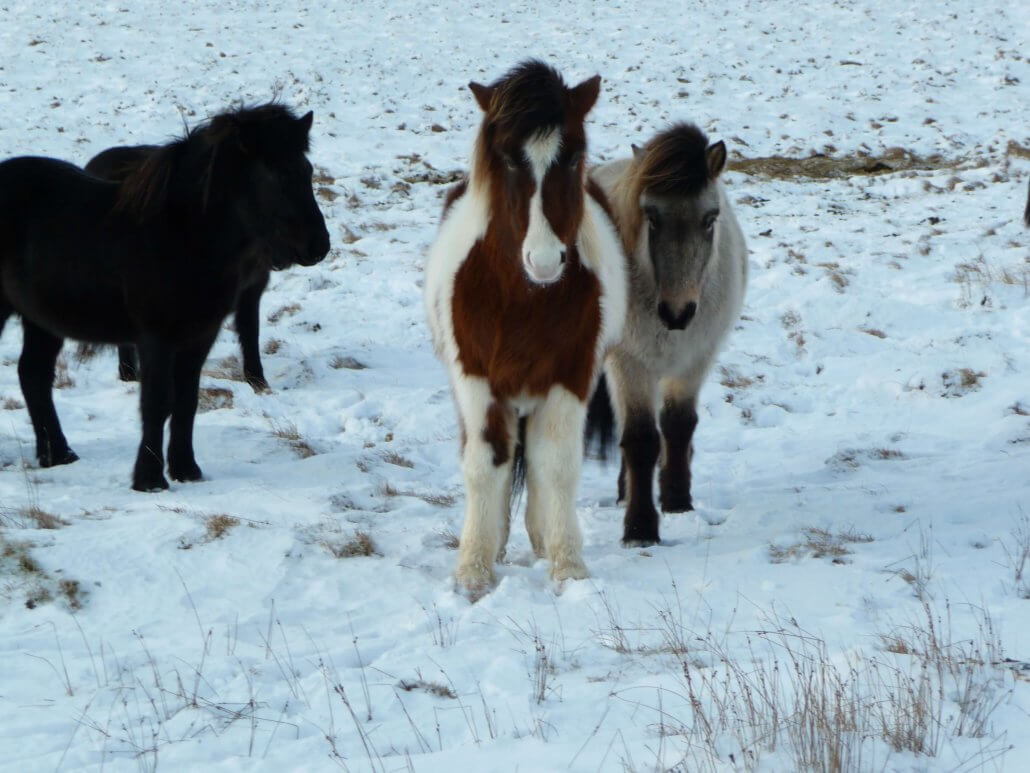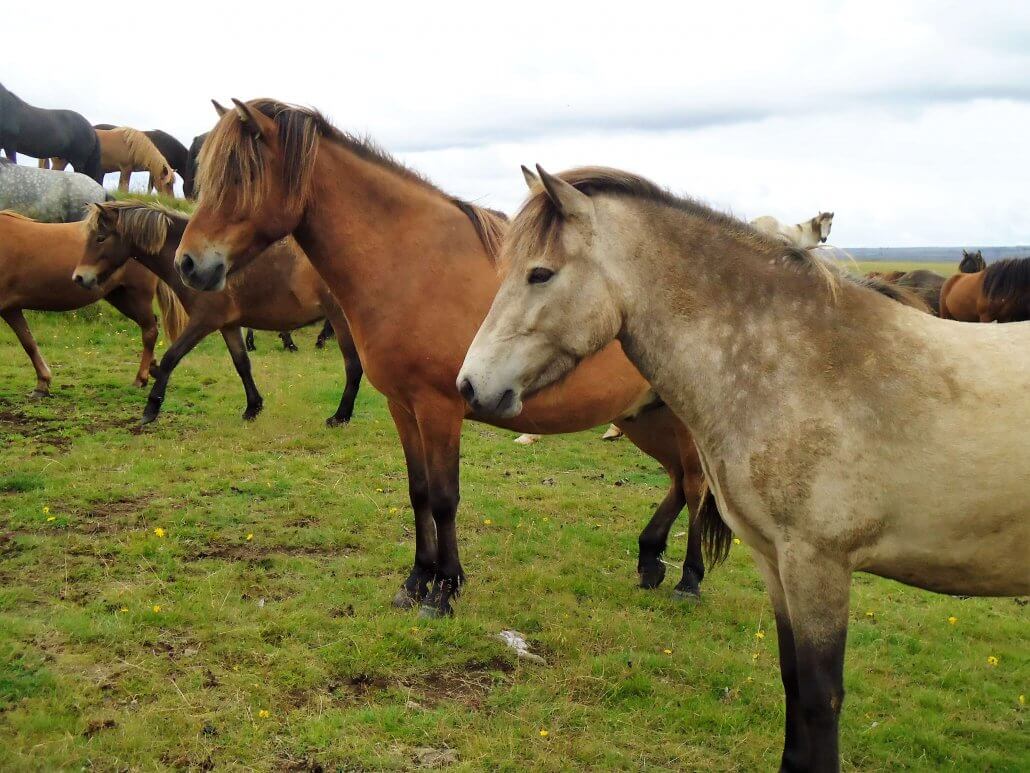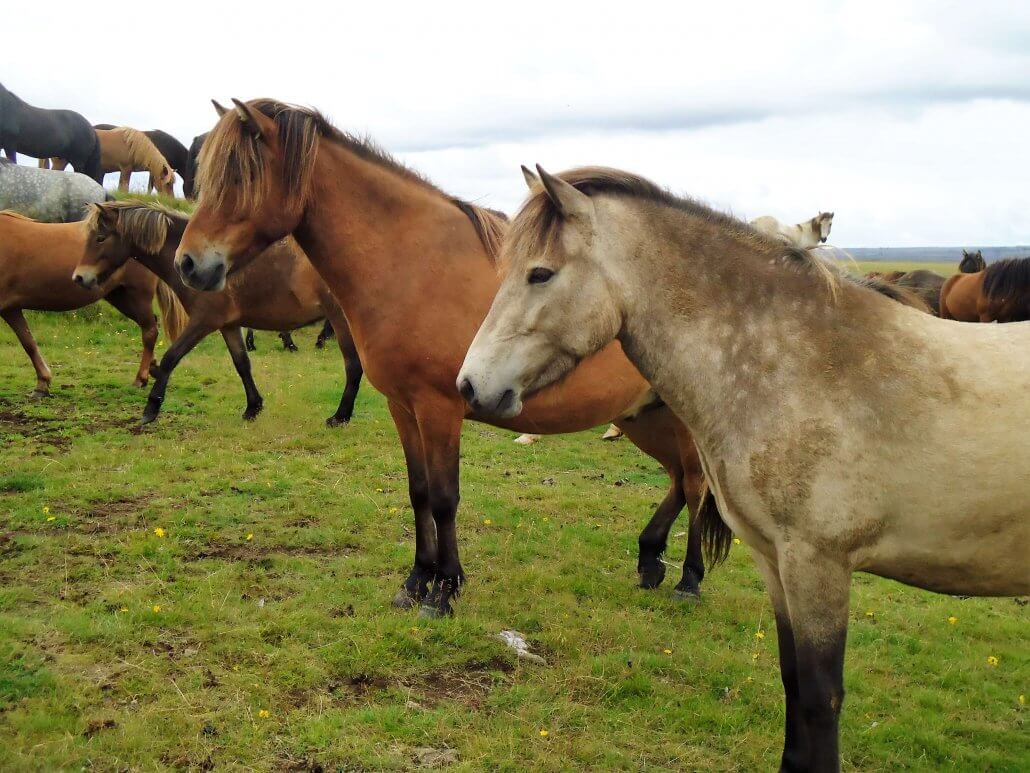 In summer and fall, all the young horses are together, from foals up to 4-year-olds, along with the breeding mares. That way the young horses learn to respect those that are older and stronger than they are.
During winter, the breeding mares come home to our farm, along with their foals and the young horses in their second year. We feed them in Vellir's meadows that are both sheltered and with running water. They are under daily surveillance there and very well cared for.
The foals stay with their mothers until the end of March/beginning of April each year. At this point, we separate them from their mothers and put them in a stable where they will stay for 5-7 days. This is when they get acquainted with people for the first time. They learn to follow a person and to lift their feet. Before we release them to the meadows once more, we care for their hooves and microchipp them.
Each year from the age of 1-3 years, we trim the youngsters' hooves and train them for a short period. The time going into basic training varies, depending on the young horse involved. The real training begins when they are past the age of three. We take them into the stable around mid-September and work with them for about 4-6 weeks. During this period they become rideable, so that people can ride about on them in the company of older horses. They lead well and have learned certain basic skills. After this period, you can better judge what kind of young horse you have.
Training continues when the horse is into its fifth year. Then the work begins around the last days of October/first days of November. They are tamed and trained for about 2-2.5 months. After that time they will be very rideable. People can ride about on them, using the gaits they do naturally. A horse's level of maturity and gate excellence determines whether to continue with them later that winter—or whether they get a break for an additional year.
We founded Eldhestar in 1986 to offer our guests a unique experience: touring the amazing landscape around Hengill Volcano on well-trained Icelandic horses. At the same time, we wanted our guest to experience the diversity of the Icelandic horse. Travelling on horseback is an age-old tradition in Iceland. Icelanders used long strings of pack horses, tied head to tail, instead of wagons.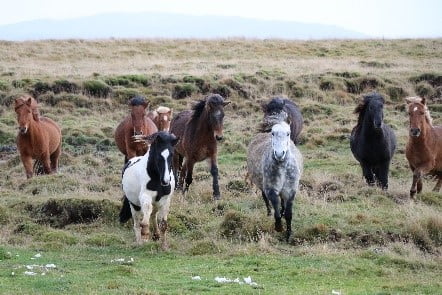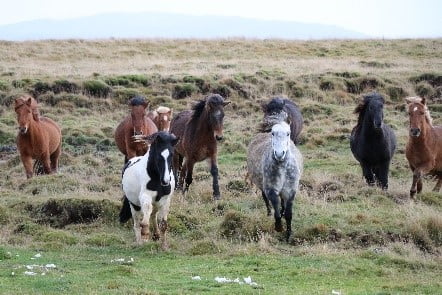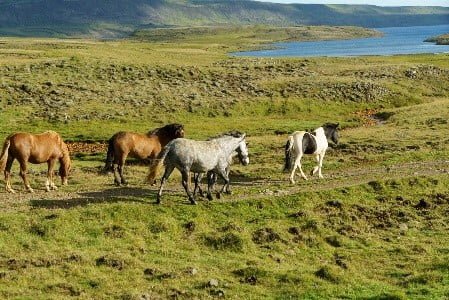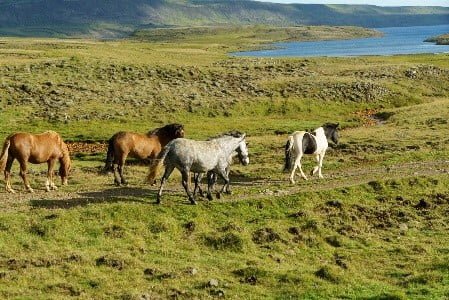 When we started breeding horses ourselves in the late 1970s and early 1980s, we mainly based our operations on horse stock from our own and our friends' horses. We bred horses mainly from Hvoll Farm in Ölfus. Two of Eldhestar's founders came from Hvoll. The breeding there at that time came from two lines. One line comes from breeding horses from Kolkuós Farm in Skagafjördur (in NW-Iceland), with stallions like Hördur 591 frá Kolkuósi IS1957158589. The other line comes from horses in Hornafjördur (in E-Iceland), like the stallions Hrafn frá Árnanesi IS1960177160,  Stígandi frá Hesti IS1968135587 and Thokki from Bondhóli IS1966136655. On one hand, the breeding aimed at developing the beauty and gait excellence of the horses from Kolkuós and, on the other, the strength, willingness and endurance of the horses from Hornafjordur, along with their gait excellence.
Through the years, many of Eldhestar's guests got to know these horses. They were used especially on Eldhestar's longer trips—for example, on the longest and most difficult trip offered (Nr. 19 – Sprengisandur).
In 2007 Eldhestar embarked on its own breeding program. The company's goal is to breed top riding horses—suitable for both riding pleasure and show. Here we have focused specifically on breeding well-gaited riding horses that are, at the same time, both physically strong and full of stamina. It is of course too early to be completely sure, but so far we feel that the results look promising.