ELDHESTAR - Combo tours
Riding tours
Our combo tours are a great way to combine horse riding with other activities. We partner with verified tour companies to create action-packed tours for those who want to make the most of their stay in Iceland.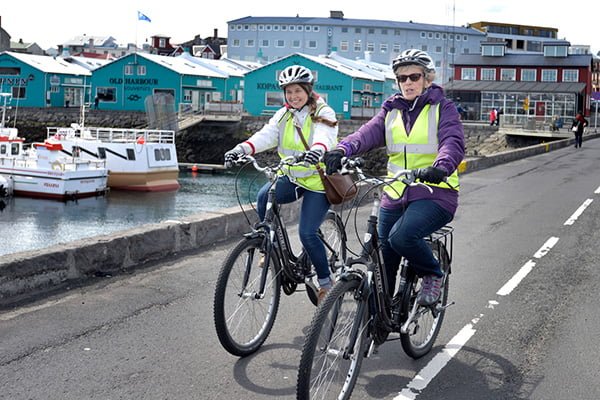 Tour 4A – Bike and Ride
8 – 8,5 hours / 2,5 hours biking  / 1,5 hours riding / Available May 15 – October 15
Enjoy an active day! The program starts at the old harbour in Reykjavik city centre with a bike tour guided by a local who shows you the most popular sights and some secrets in Reykjavik.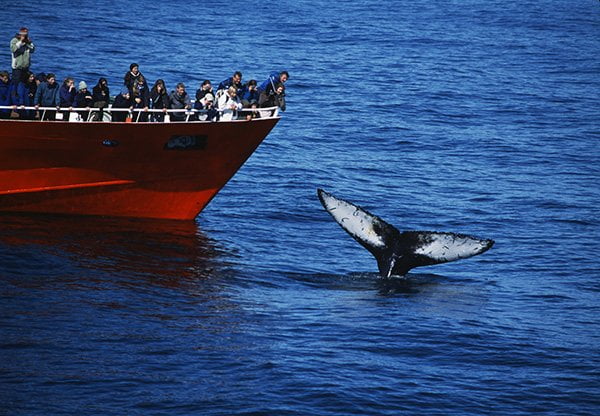 Tour 4B – The Sea Horse
8 – 8,5 hours / 1,5 hours riding / 3 hours whale watching / all year round
On this tour, you have the chance to experience two big beautiful animals on the same day, the horse and the whale!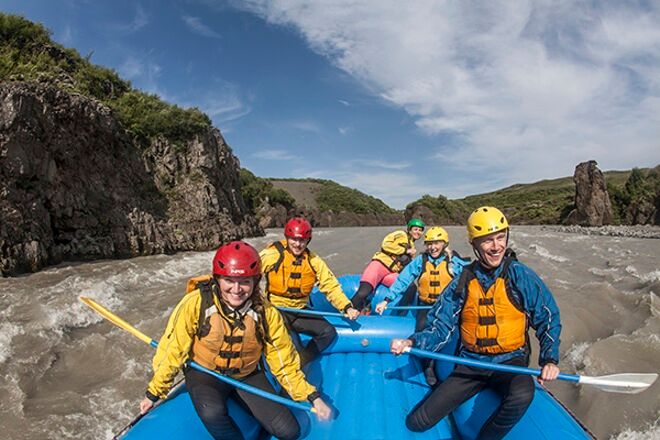 Tour 4C – Riding and rafting
11,5 hours / Lunch included / Available May 15 – September 15
Combine nature & action in one perfect day! This tour offers an adventurous day, starting at our farm Vellir where the first half of the day is spent riding the unique Icelandic horse in scenic surroundings.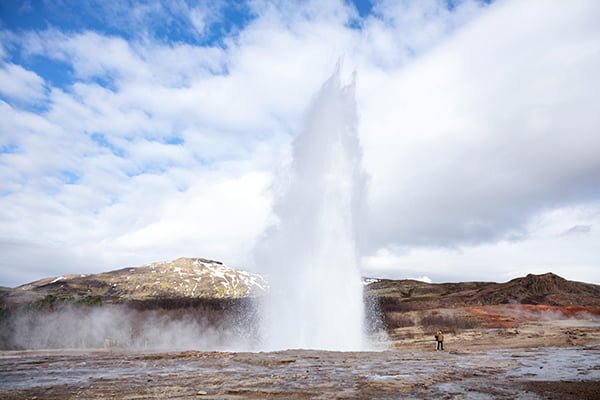 Tour 4D – Riding and the Golden Circle
9 – 9,5-hours / 1,5 hours riding / 4,5 hours sightseeing / all year round
This tour includes horseback riding, light lunch at Hotel Eldhestar (soup, bread etc.) and a bus excursion and sightseeing tour of the Golden Circle.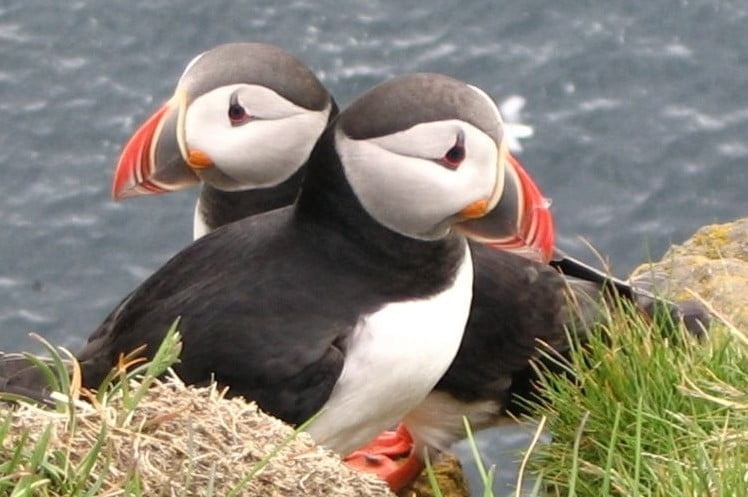 Tour 4F – Horses and Puffins
1,5 hours riding / Lunch included / Available May 1 – August 20
Enjoy a day with Iceland´s most charismatic animals, starting with horse riding in the morning and puffin watching in the afternoon and maybe some elf on the way!
At your own risk
Every rider is responsible for evaluating the own riding ability and physical condition. If you are not sure, please contact Eldhestar for booking.
Transport
Transfer from and to Reykjavik is included. We pick up from hotels, most guesthouses and BSI bus station (not from Airbnb and private addresses).
Pick-up
Pick-up in Reykjavik is between 8:00 and 8:30. Please be ready at 8:00. Pick up in Hafnarfjörður, Mosfellsbær, Kópavogur and Seltjarnanes start at 7:45.
The tours are suitable for all levels.
Combo Tours are for riders of all levels. We do not only ride walk, but participants also get to try "tölt", the special, smooth gait of the Icelandic horse.
Riding time
Riding time 1.5-2 hours for all combo tours, starting with riding in the paddock. Each tour starts with a short, practical riding introduction.
Languages
All combo tours have an English speaking guide.
Minimum age
The minimum age for combo tours 4A, 4B, 4D and 4F is 7 years. The minimum age for tour 4C is 11 years, for tour 4E is 10 years.
Safety equippment is included
Eldhestar provides helmets and rainwear, during the winter also warm overalls. Please dress according to weather. You find more information about what to bring here.
Meals
All Combo Tours include a light lunch at Hotel Eldhestar (soup, bread etc). Special meals are available on request.
Included
Please read the itineraries carefully before booking. Sightseeing, activities, meals and services as described in the itineraries are included.
Weather conditions
The riding tours are subject to weather conditions and may be changed.