ELDHESTAR
day tours Riding tours
Eldhestar offers a variety of day tours for riders of all experience levels. Our day tours usually range from 4 – 6 hours. We ride through stunning landscapes and enjoy the serenity of the Icelandic Nature.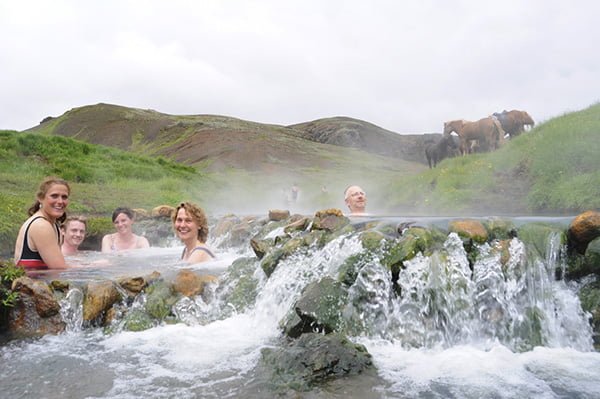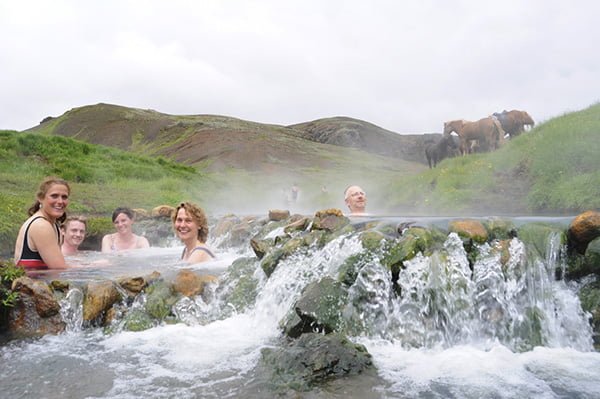 Tour 5A – The Hot Springs Tour
5 – 6 hours with stops / Available May 20 – September 15 / Bathe in a hot river
This tour offers spectacular views and a surprising variety of magnificent Icelandic nature and offers the opportunity to take a relaxing bath in a warm stream.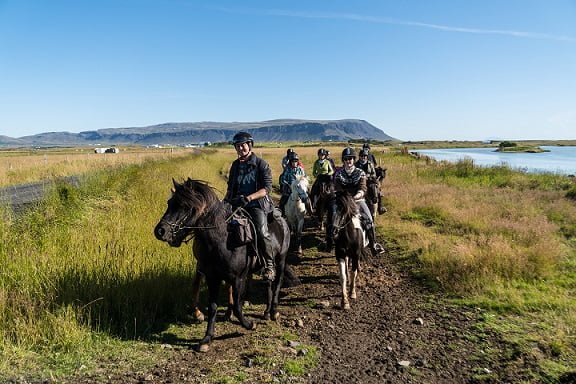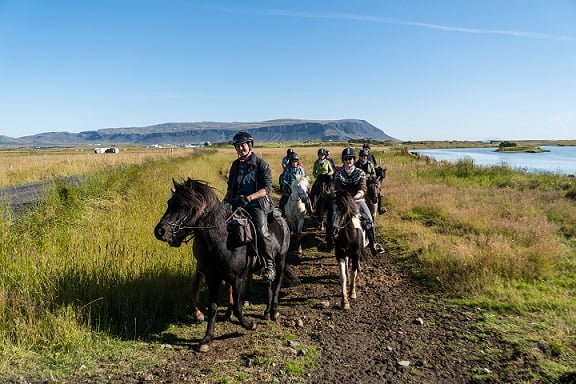 Tour 5B – Below the mountains
5 -6 hours with stops / Available all year round
On this day tour, we discover the beautiful landscape opening up between the volcanic mountains and the Atlantic ocean in southern Iceland.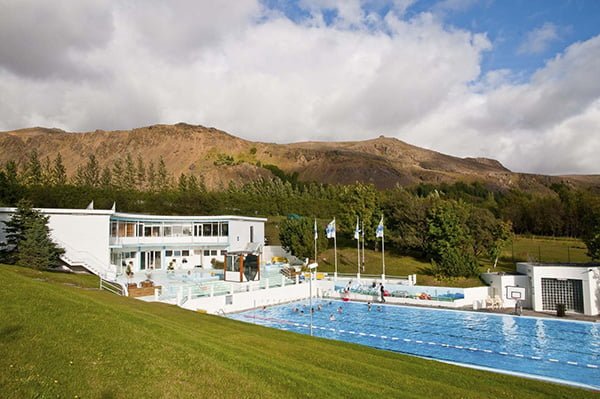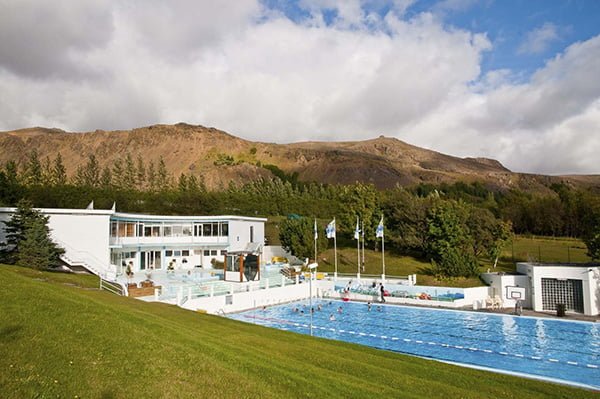 Tour 5C – Riding and Relaxation
2,5 – 3 hours riding / Available all year round / Thermal pool
Spend a relaxed day in the countryside! After riding for 2,5 – 3 hours through lava fields and meadows, we relax in a warm, soothing geothermal water of the hot pot or relax in the steam sauna.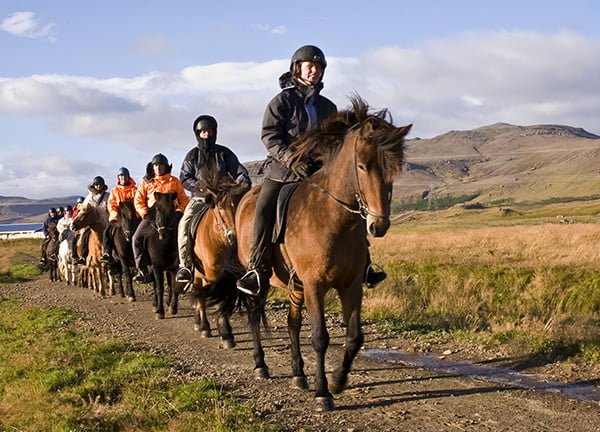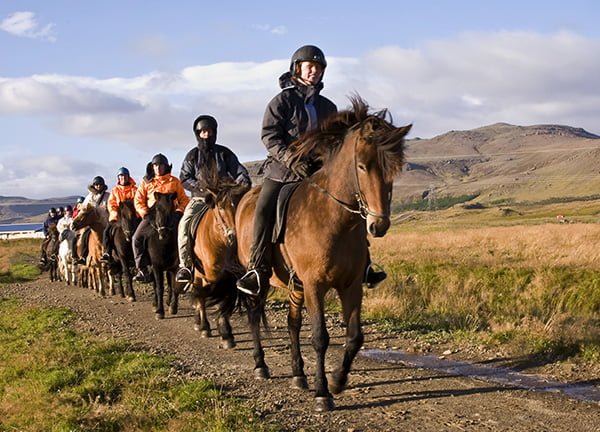 Tour 5D – Riding and Hiking in Reykjadalur Valley
1,5 – 2 hours riding / 2 – 2,5 hours hiking / all year round
Enjoy an active day in a great environment! Here we combine riding, hiking and bathing in a hot spring in a single tour.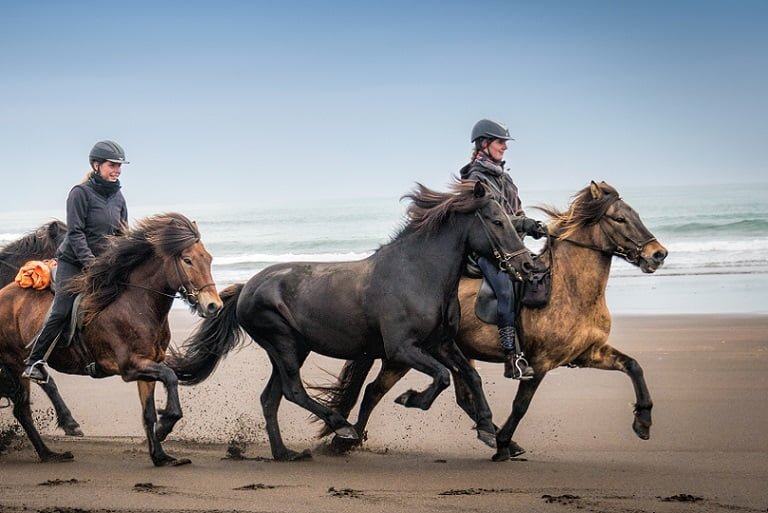 Tour 6A – The Beach Ride
4 – 5,5 hours riding with stops / May 15 – September 15 / Minimum 2 riders
Experience the extraordinary, the volcanic beach, the river banks and islands of the Ölfusá delta and great views! We take the horses in the trailer to the small fishing town Thorlákshöfn where we start the tour with a ride on the long, black beach.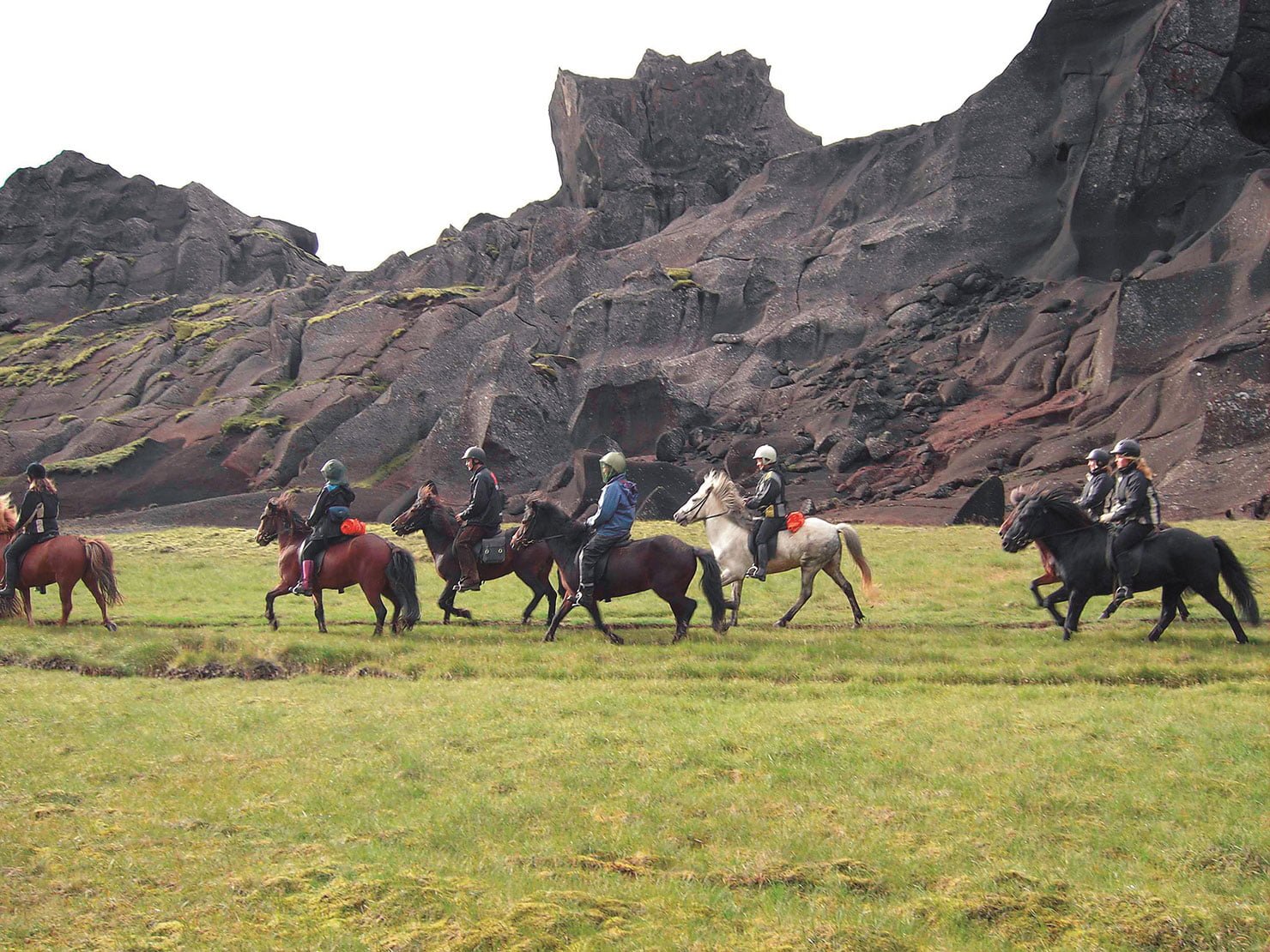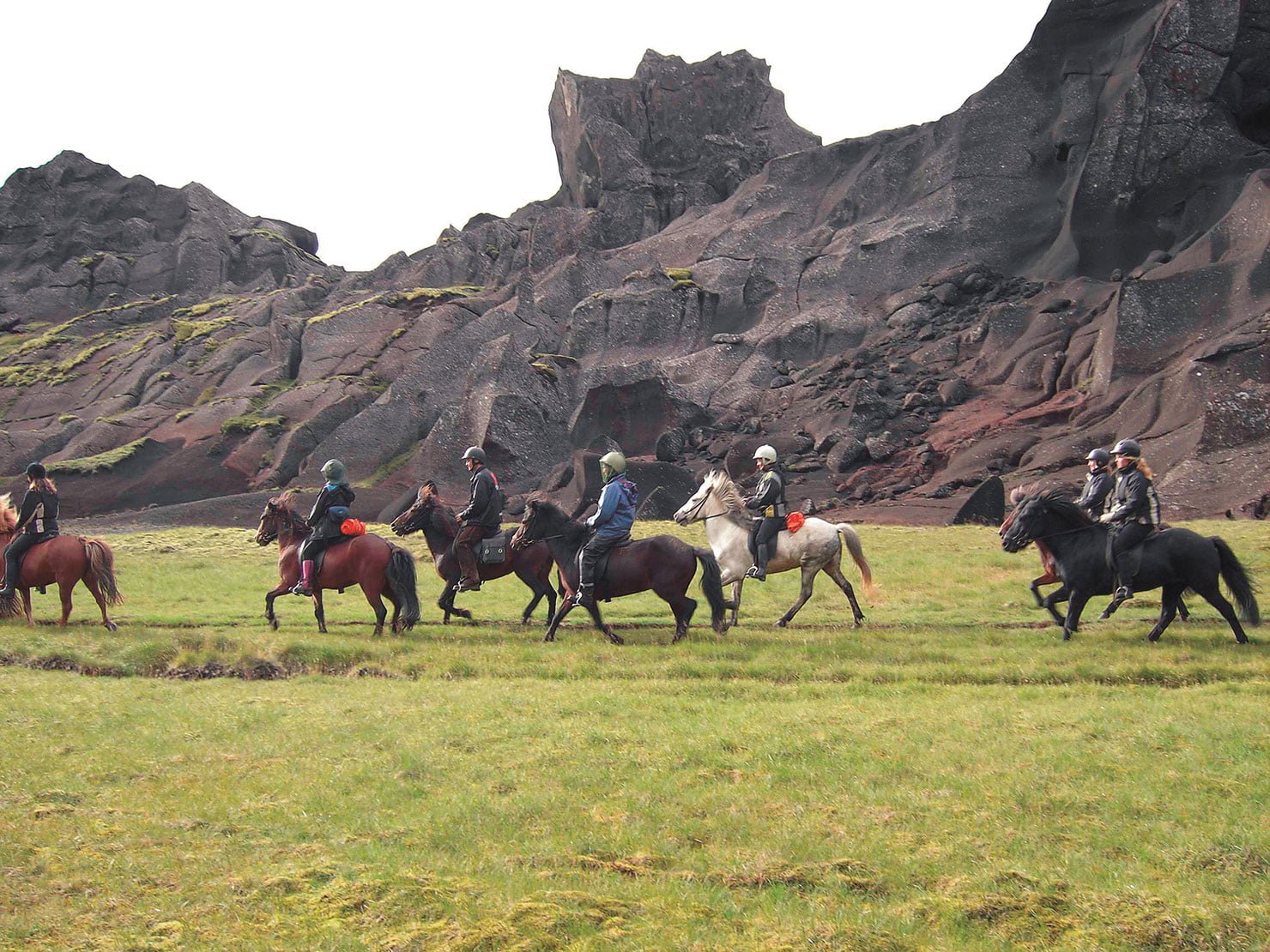 Tour 6C – The Valley of Horses – Marardalur
5-6 hours with stops / Available June 1– September 15 – For experienced riders!
A unique place to visit, beautiful views and very good riding trails. This tour is for the experience rider.
At your own risk
Every rider is responsible for evaluating their own riding ability and physical condition. If you are not sure, please contact Eldhestar for booking.
Transport
Transfer from/to Reykjavik is included. We pick up from hotels, most guesthouses and BSI bus station (not from Airbnb and private addresses).
Pick-up
From Reykjavik is between 8:00 and 8:30. Please be ready at 8:00. Pick up in Hafnarfjörður, Mosfellsbær, Kópavogur and Seltjarnanres start at 7:45.
Riding experience
Day tours 5a – 6a are for riders of all levels, tour 6b for experienced riders only. Day tours on horseback require good physical condition as we cover 17-24 km per day and ride mainly a lot of tölt (about trot speed). Participants must be able to mount a horse with little assistance.
Introduction
All tours start with a short, practical riding introduction.
Minimum age
The minimum age for tours 5A, 5B & 5D is 8 years (5C: 7 years). The minimum age for tour 6A is 10 years, children 14 years and younger are required to have riding skills. The minimum age for tour 6B is 12 years.
Riding equipment included
Eldhestar provides helmets, and we also provide rainwear or warm overalls when necessary. Please dress according to weather and make sure to wear warm footwear that is rainproof if possible, and during colder weather bring gloves appropriate for riding and it´s nice to have a thin hat that would fit under the helmet. You find more information about what to bring here.
Meals
All day tours include a lunch box or light lunch (sandwich, cookies, water or light lunch: soup, bread etc). Special meals are available on request. During the winter season, we stop for lunch and to warm up at Hotel Eldhestar.
Languages
All tours have an English-speaking guide. On request, we may be able to provide a Scandinavian or German speaking guide.
Weather conditions
Riding tour routes may be changed due to weather conditions without previous announcement.