Dear Guests,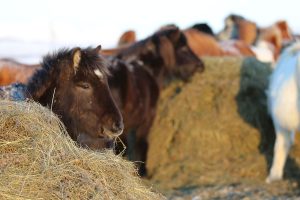 The Covid19 outbreak has created circumstances affecting you, our customers. To meet your wishes halfway, we are changing our conditions on cancellations and changing dates. Everyone who has already booked a trip with Eldhestar this spring or summer can delay cancelling the trip until two weeks before departure at no cost, if travel bans have not been lifted. We will also assist you in finding another date and/or another trip if there are any obstacles to travel involved.
By changing this policy, we hope that you will wait until the FREE two-week cancellation deadline before cancelling. We encourage our guests to wait and see before cancelling.

Multi-day riding tours:
1. The cancellation fee is zero if the tour is cancelled two weeks prior to departure.
2. If cancellation is less than two weeks before departure, the fee will be 50%.
3. If guests would like to change the date – they can do so at no charge from Eldhestar.
Hotel accommodation:
1. 14 days can cancel for free
2. 13 days or less – can cancel with a 50% discount
3. Individual in a group (max. 2 rooms) can cancel up to 48 hours prior to arrival without charge. Later than that, the full amount will be charged.
Our new policy on bookings and cancellations also applies to all bookings from 20 March to 15 May. Thus:
The confirmation deposit will decrease to 10%.

The final payment is not due until 10 days prior to departure.

You can cancel a trip with two – weeks notice at no charge.

You can also change the dates at no charge.
We hope that the worst will be over in 5-6 weeks, and once Covid19 is contained, we will go back to our normal terms of booking.  
We look forward to operations returning to normal as soon as possible!