For over 30 years, Eldhestar has offered unique horse riding tours which have always been operated by Eldhestar.
Why choose Eldhestar?
A reliable company with a solid history – since 1986.
Have their own herd 350 horses to choose from – well suited and comfortable for guests at all riding levels.
Have the largest variety of riding tours in Iceland.
Close proximity to Reykjavik, but in the cozy countryside.
Leading company regarding environmental sustainability.
Many different riding tours with hotel accommodations available.
Multi-day tours ranging from 2 to 8 days.
Experienced guides offering tours in multiple languages.
Tours all year round.
Hotel Eldhestar, which became the first hotel eco-labeled with the Nordic Swan.
In fact, all the horses we use on our tours are owned by Eldhestar. As well as offering a diverse range of tours, we have superb guides. Our guides have many years of training with us before we entrust them with guiding tours, so you can be sure you are in good hands. This formula is how we maintain a high level of service for all aspects of our tours and operations. We invite each of you to join us on a horse riding tour with Eldhestar, whether it´s your first time or your tenth time, we are certain we have a tour to suit you. For more information please visit our Website
Fall is when bookings for our summer trips start coming in. The bookings are off to a very good start, and just so you know, there are only a few places available on Tour 19 – Sprengisandur, for the summer of 2020.  This tour is wildly challenging and our most popular tour for those experienced riders looking for a true adventure. You are in the saddle each day between 35 – 60 km of pure excitement and adrenaline.  This route is full of folklore and mystery and was regularly traveled by Vikings. This tour is not to be missed!
We also want to draw your attention to Tour 18 – Between the Desserts in this video. This tour is a hidden gem in our tour selections. The pinnacle of this tour is the midpoint, Kerlingafjöll Mountains, that have unique natural beauty. The tour also takes us through the unequaled Laxárgljúfur Canyon.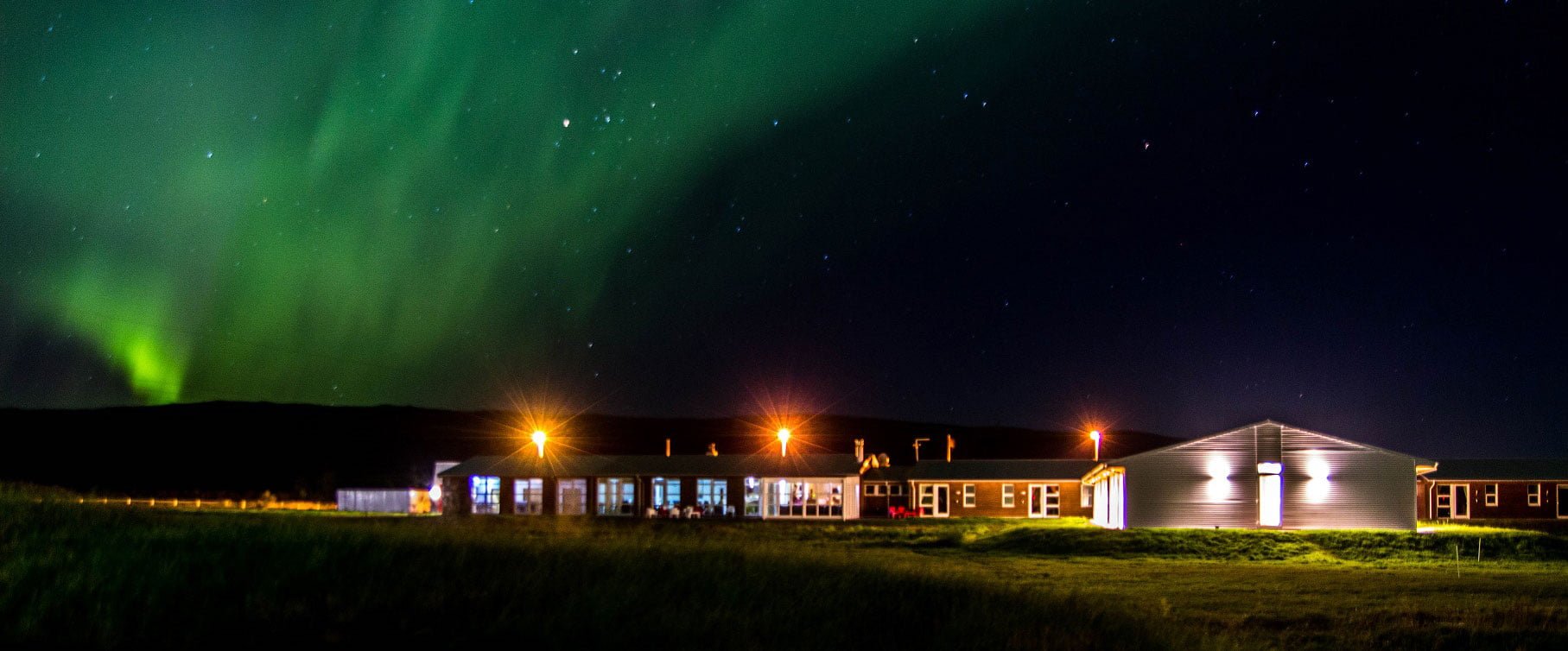 In addition to these tours, we offer many other exciting tours in all parts of Iceland, for example, Landmannalaugar, Snæfellsnes, Kjölur, Mt. Hekla Volcano, Treasures of Borgarfjörður, not to mention the famous Golden Highlights of the South. To get a taste of our exciting tours here is a short video of Tour 14 – Snæfellsnes
Those looking for shorter trips (3-5 days) will find many exciting options, like Tour 9 – Around the Volcano, Tour 10 – Thórsmörk, Tour 11 – Krýsuvík and the Blue Lagoon, and Tour 12 – Thingvellir and around Lake Thingvallavatn.
We urge everyone to acquaint themselves with Eldhestar and Hótel Eldhestar during the fall, winter, and spring seasons. We, of course, offer many different half-day and day tours as well as multi-day tours. Here is more information regarding our Winter Season Tours. Please remember that Eldhestar's popular Northern Lights Tours have started and will be offered regularly throughout the winter. In addition, Tour 8 A/B – Nature's Treasures and Rider's Pleasures – Winter  enjoys growing popularity. We offer tours 8 A/B every day of the week. Our guests can choose between 3- and 4-day alternatives. We also offer our two-day tour, The Volcano Contrasts, every day during the fall, winter and spring. And, don´t forget  Tour 30 – Winter Riding Course This course is held in our modern riding arena and combines both theory and practical tips, along with half-day riding tours in our farm's scenic surroundings. 
During the winter months, each nights´ accommodations are in either Hótel Eldhestar or Guesthouse Eldhestar depending on your wishes and in the summer months, we offer tours with hotel accommodations only. Hótel Eldhestar is a small and cozy country hotel, with a separate guesthouse on the same property. Hótel and Guesthouse Eldhestar has a very friendly atmosphere, hot tubs, and other great amenities. Take a tour of our facilities. Hótel Eldhestar was the first hotel and guesthouse in Iceland to fulfill the requirements for the Nordic Swan voluntary eco-licensing system.
We have our own restaurant at the hotel offering the best Icelandic food by using as many locally sourced ingredients as possible. 
We have a new electric automobile recharging station outside Hótel Eldhestar, so you can "Recharge in the Barnyard". At Eldhestar emphasize creating a better foundation for environmentally sound tours. Therefore, it is only natural that we focus on how we can make trips between destinations more environmentally friendly, whether guests use our free transportation or rent a car.
Finally, we would also like to mention that riding tours with hotel accommodations are also available for smaller groups, and some of these tours are solely for experienced riders, e.g., Tour 8F – Eldhestar Exclusive 
The fall enhances Iceland's great, natural beauty and provides more magnificent dazzling light, and this year is no exception. As the sun gets lower in the sky, you can often experience beautiful sunrises with a diverse spectrum of reddish light. It can be a wonderful experience for everyone to see the sunrise on the horizon and shine right into the rider's face. This light then changes as the day progresses and, by evening, can fade into beautiful northern lights, shining brightly in the sky – flash-dancing across the heavens. Below, you can see several beautiful fall pictures showing the light's variety that we can so often experience in fall. We will let the photos speak for themselves…
See you on tour!