The First Day of Summer is an annual public holiday in Iceland. It is celebrated on the first Thursday after the 18th of April (19–25 April).
It celebrates the start of the first summer month (Harpa) of the old Icelandic calendar. The old calendar had six months of short days (winter) and six months of nightless days (summer), so even though the climate of late April in Iceland is not very summery, the day marks the lengthening of the days and the harsh winter being over. For us horsepeople, this is an important day in the sense that all horses in Iceland will be one winter older.
This spring (summer) the temperature has been low. New grass has barely sprouted, so most horses still get hay. But this cold period has not stopped the foals from being born although the mares can delay foaling if the weather is cold. Now we have got 4 foals out of seven – all tölting. (pictures) They are one of many important signs that summer is around the corner!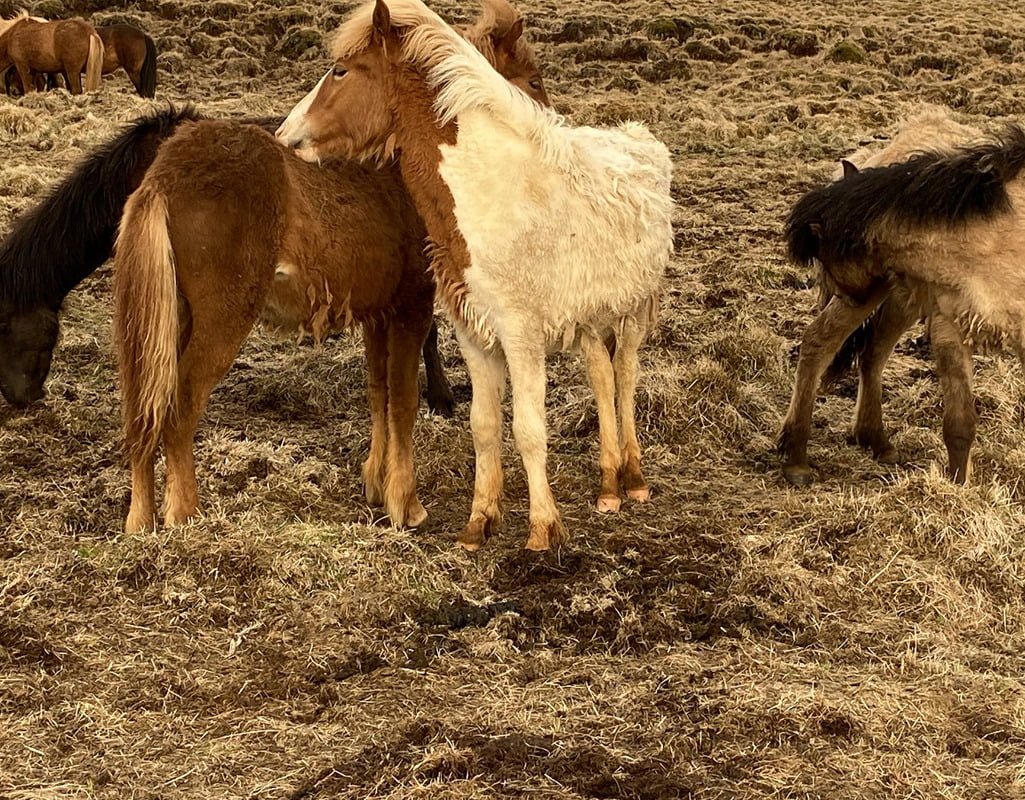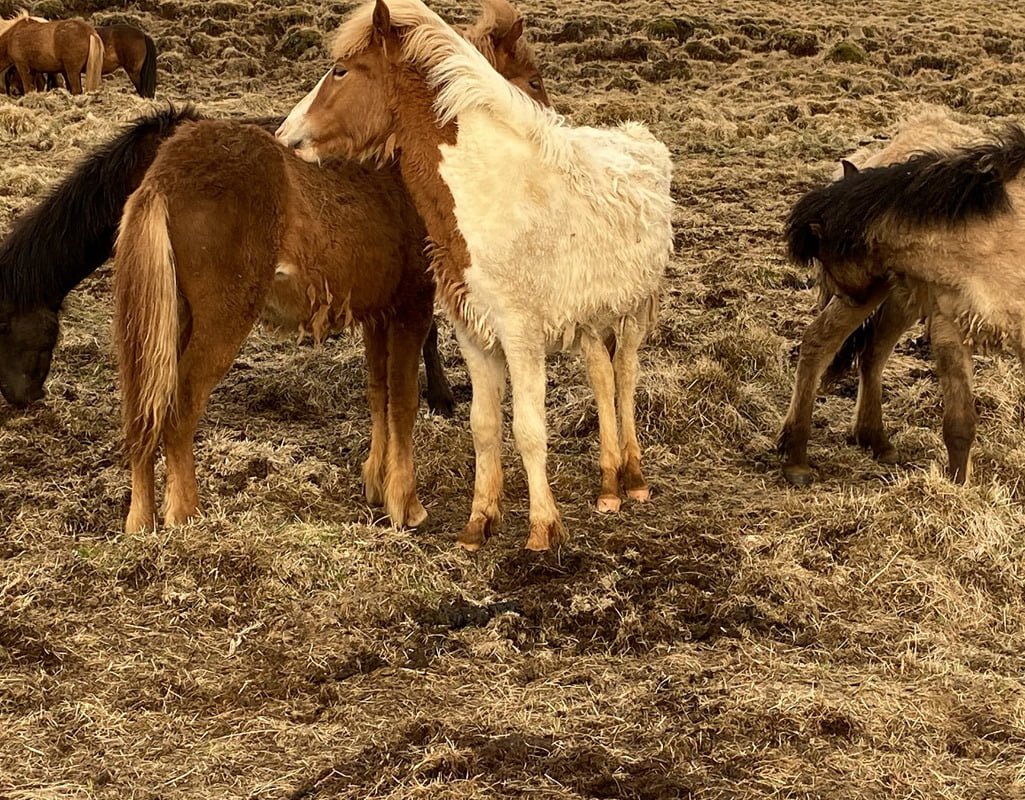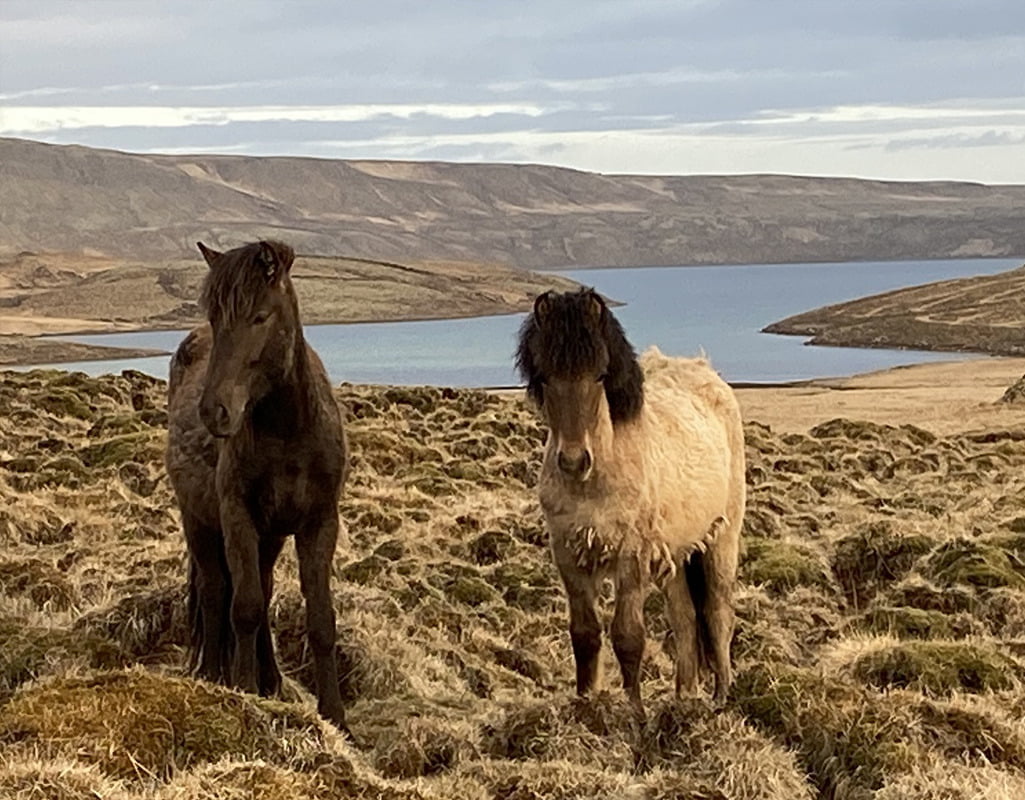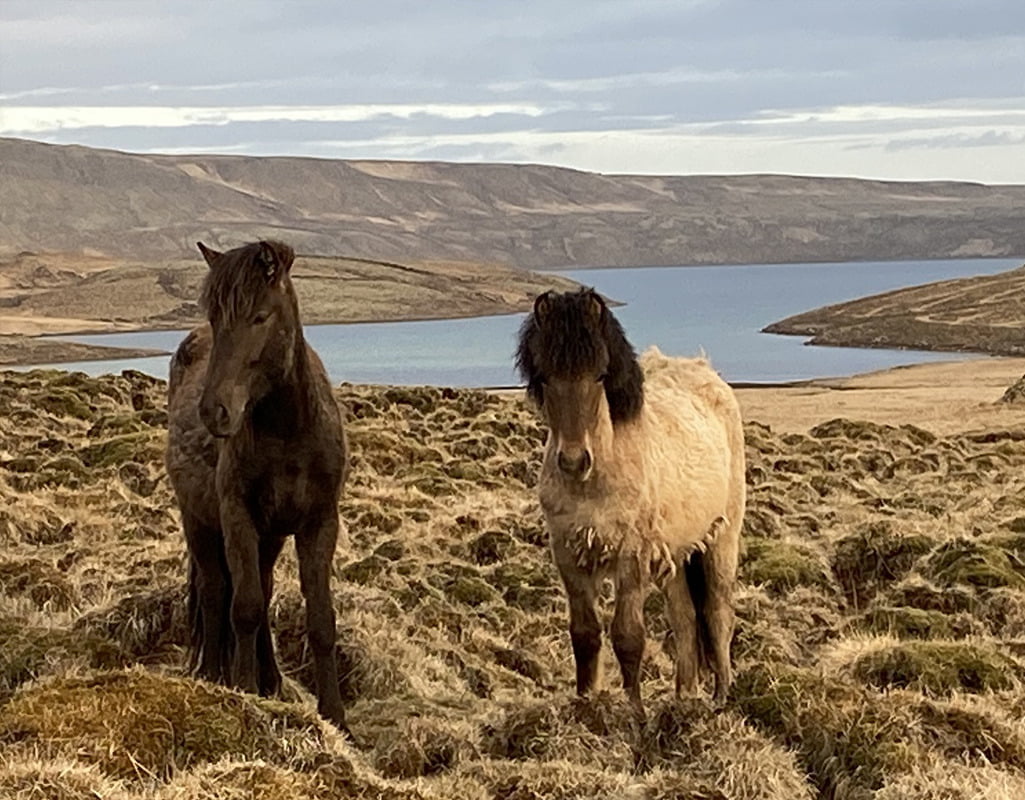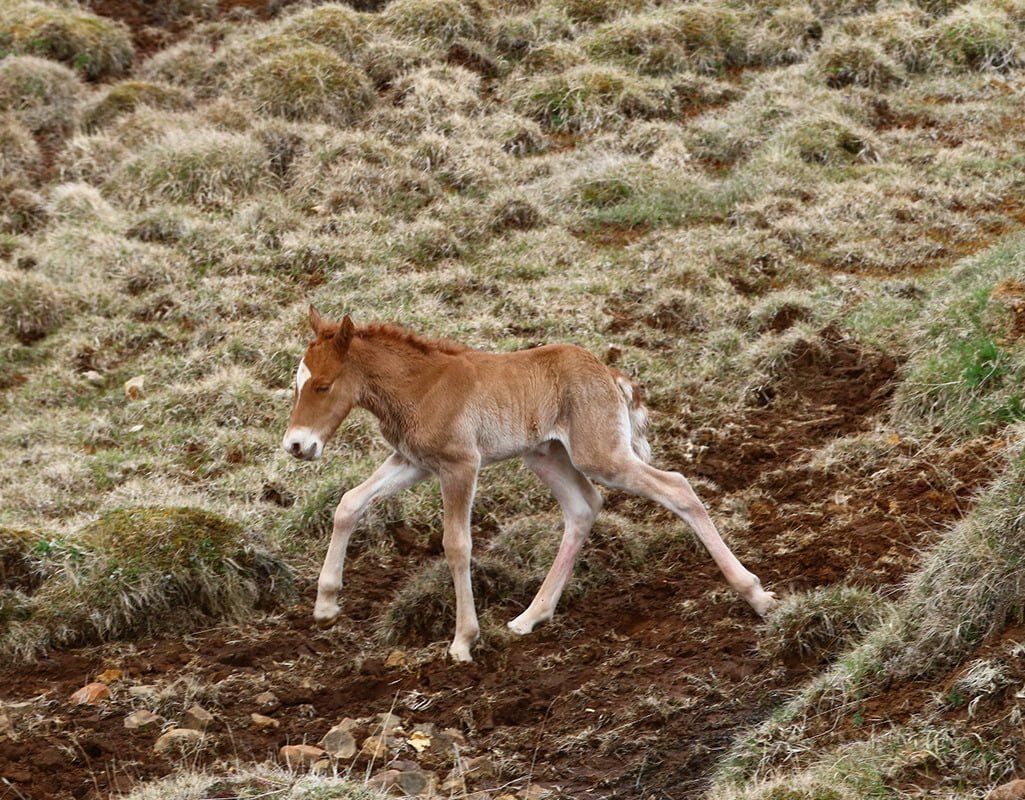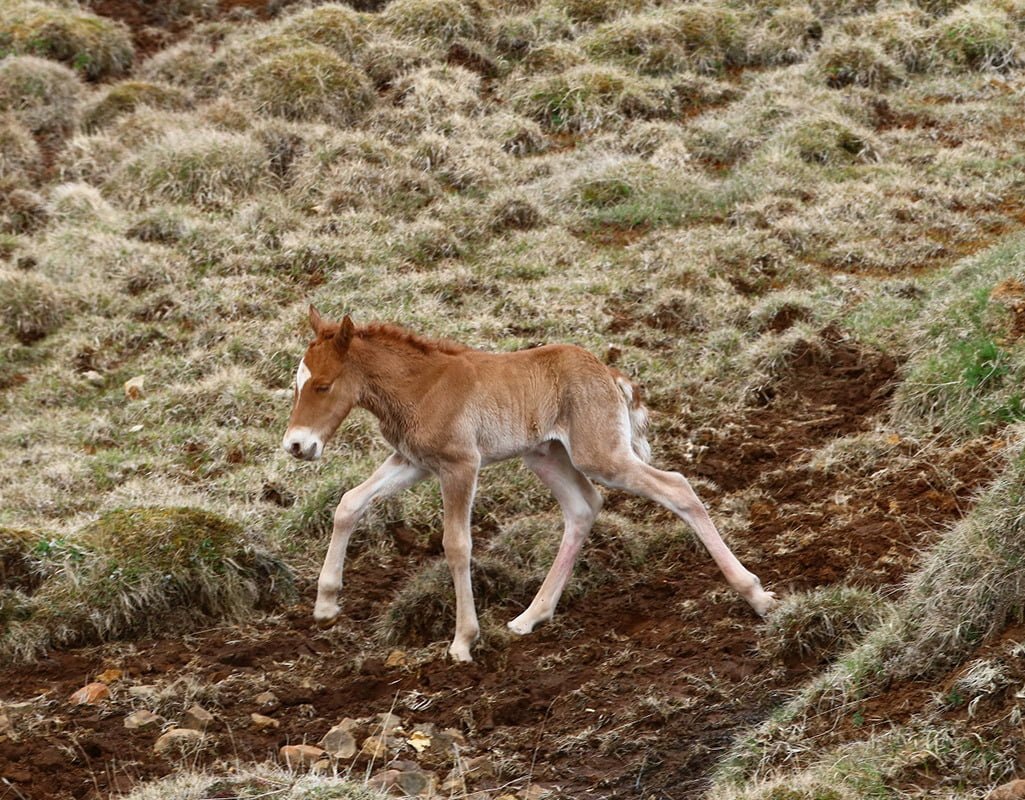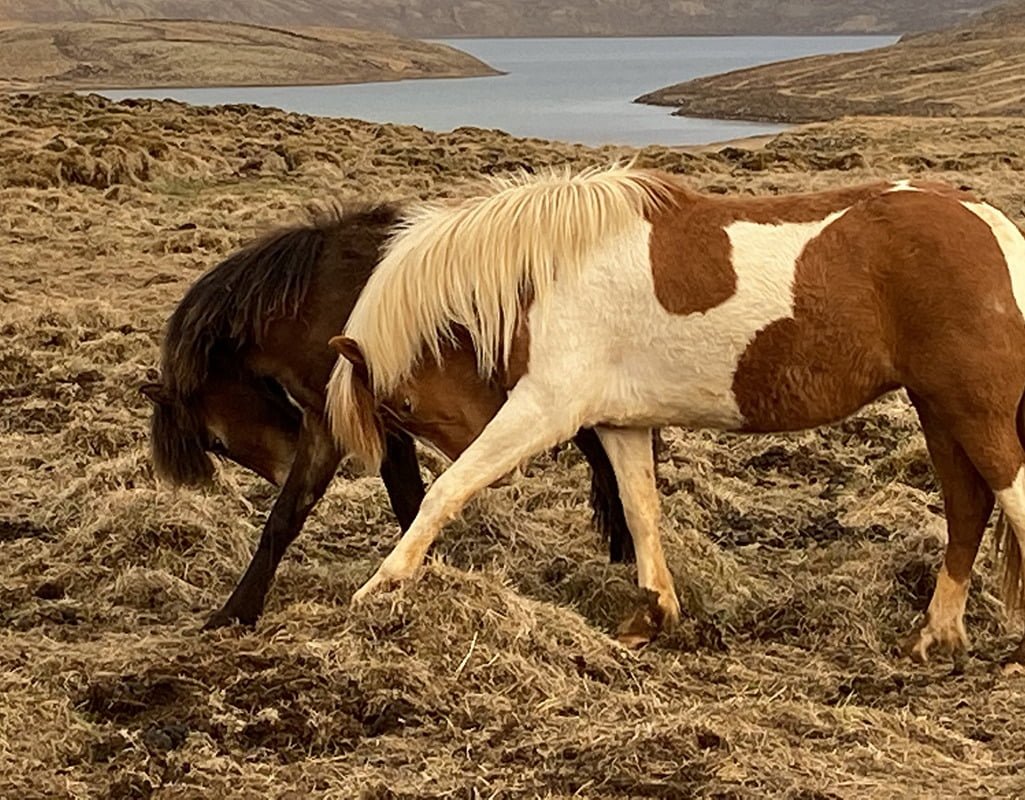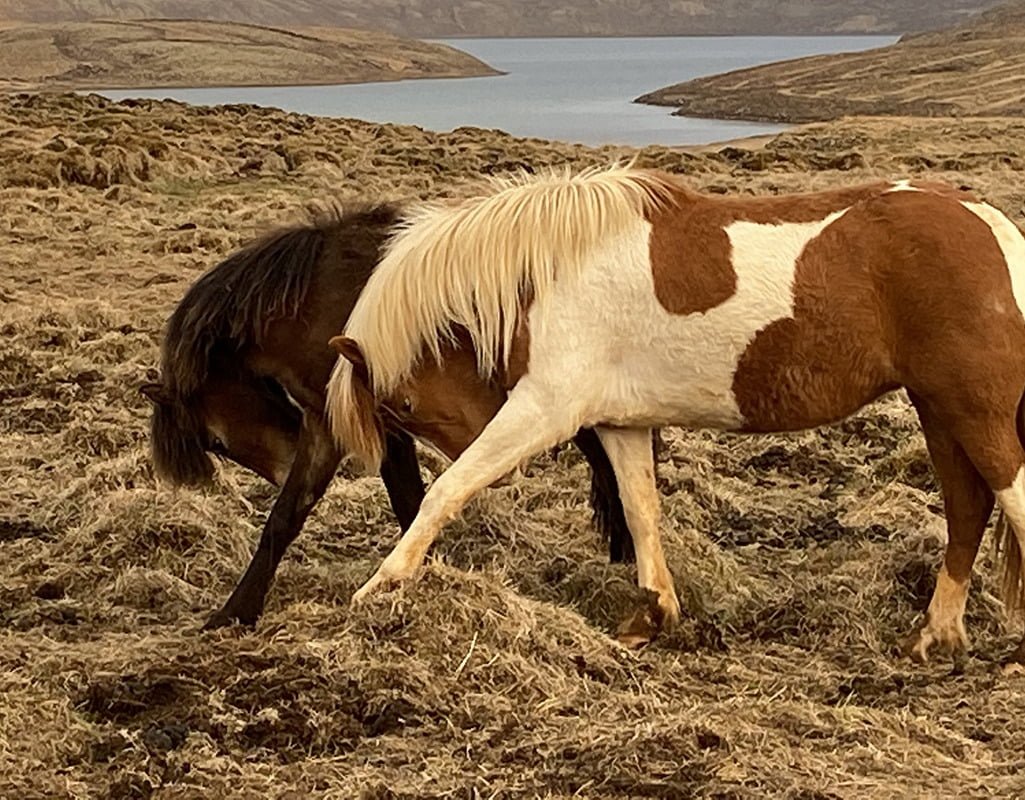 The eruption on the Reykjanes Peninsula is still expanding, and the lava is spreading over a bigger area. But as previously mentioned, the location of the eruption is fortunate. This eruption will surely be one of the biggest attractions for our guests to visit.
More people are vaccinated every day, and they are ready to start travelling. Today, almost 50% of Icelanders are vaccinated, so after some weeks, we will be ready to welcome you. You can always get the latest news on the pandemic at www.covid.is. But happy days – we can now take a deep breath here in Iceland because masks are no longer required.
Our wonderful tölting horses, beautiful and diverse landscapes, amazing views and all of the hot springs, are waiting for you.  As always, Eldhestar offers the greatest variety of riding tours in Iceland. Many of our tours will be on schedule this summer. After the 20th of June, for example, this includes all our hotel tours (Tours 7, 8A/B, 8C, 8F, and 9G/H).
Many of our multi-day tours are on schedule, such as:
Tour 10 – Þórsmörk
Tour 11 – Krýsuvík and the Blue Lagoon
Tour 13 – The Golden Highlights of the South
Tour 14 – Snæfellsnes
Tour 17 – Landmannalaugar
Tour 18 – Between the Deserts
Tour 19 – Sprengisandur
Tour 20 – Kjölur
If you need more information about the tours, please send us an email. We are always here to help.
We hope to see as many of you as possible on our trips this summer and fall. 
The Eldhestar Team