ELDHESTAR
half day Riding tours
Experience the unique Icelandic horse on a half-day tour.
Regardless of experience, time or budget, there's a perfect
ride available.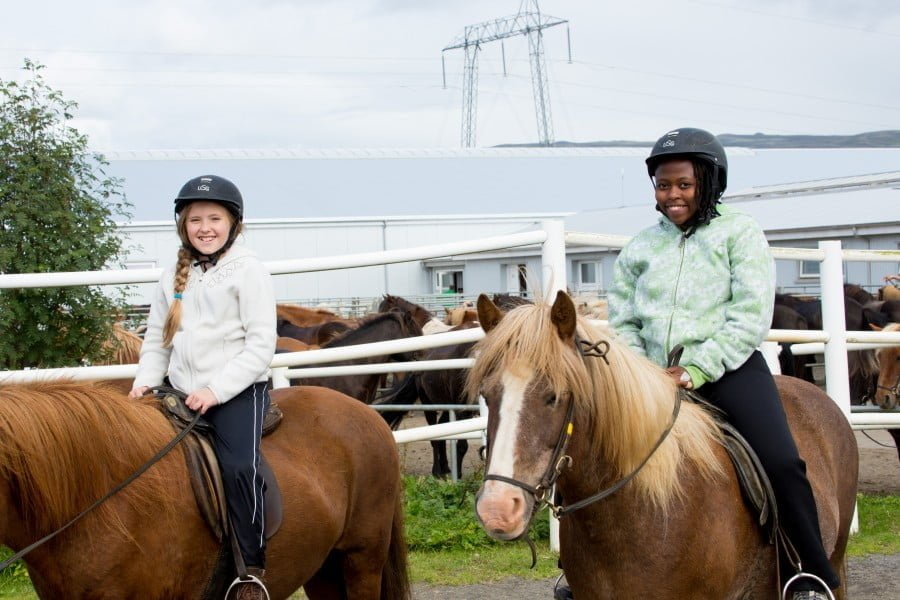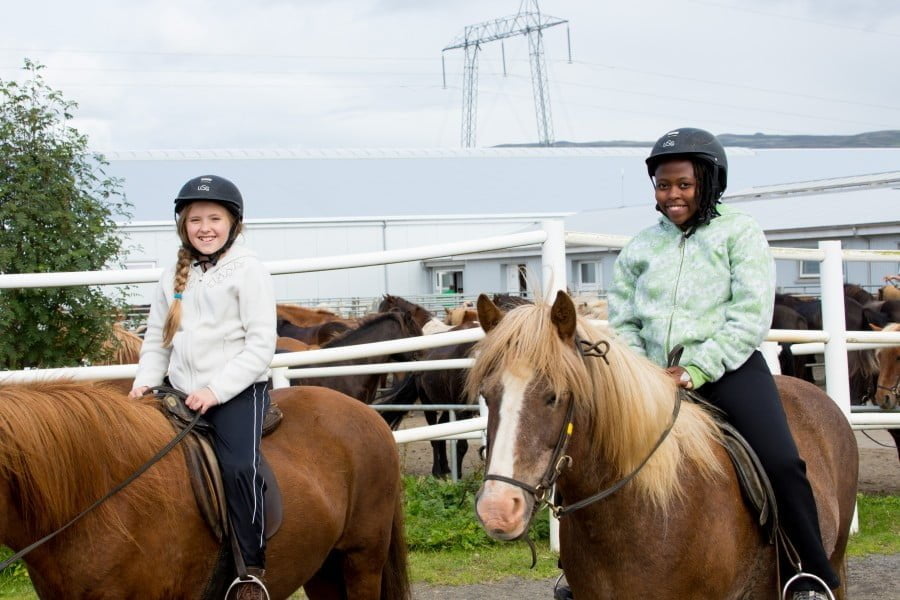 Tour 1A – Countryside Charm
1-hour riding / all year round / Pick up for groups
This tour in the Icelandic countryside takes 1 hour and is ideal for families, groups and guests travelling in their own car.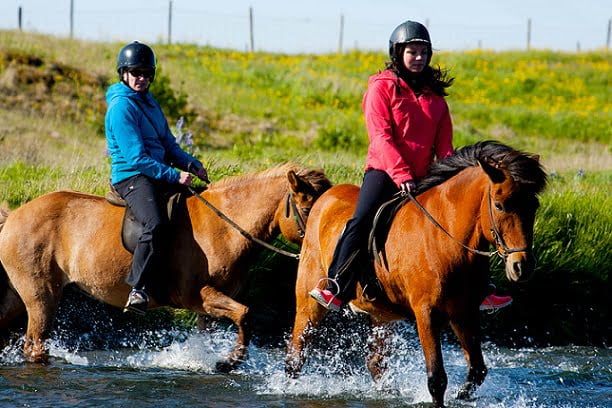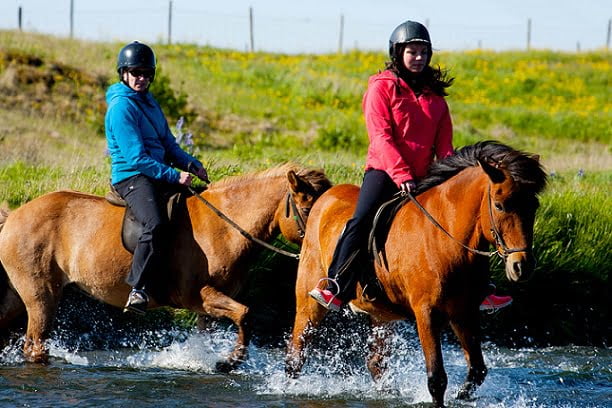 Tour 2A – The Heritage Tour
1,5-hours riding / all year round / Coffee and cake incl.
This tour takes us through meadows, lava fields and a small river. Enjoy the nice scenery of volcanic mountains and farmland.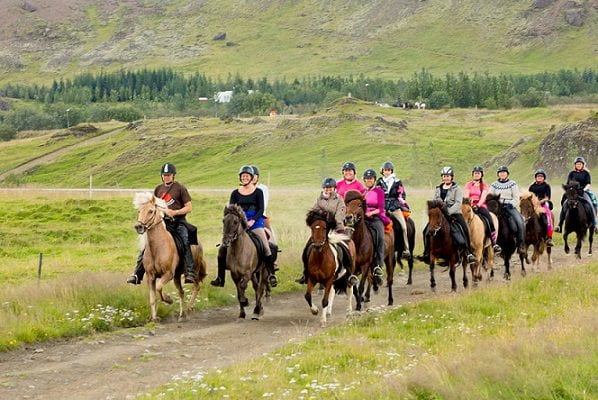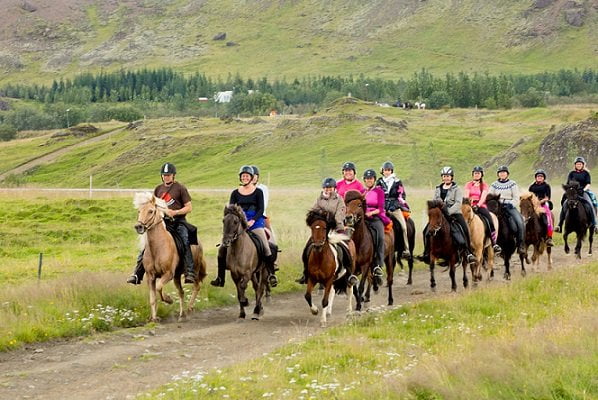 Tour 2B – The Siggi Tour
1,5-hours riding / all year round / Morning and afternoon
We ride in the scenic surroundings of our farm, for example across the river Varmá and through a lava field area, ending on good riding paths in the meadows south of our farm.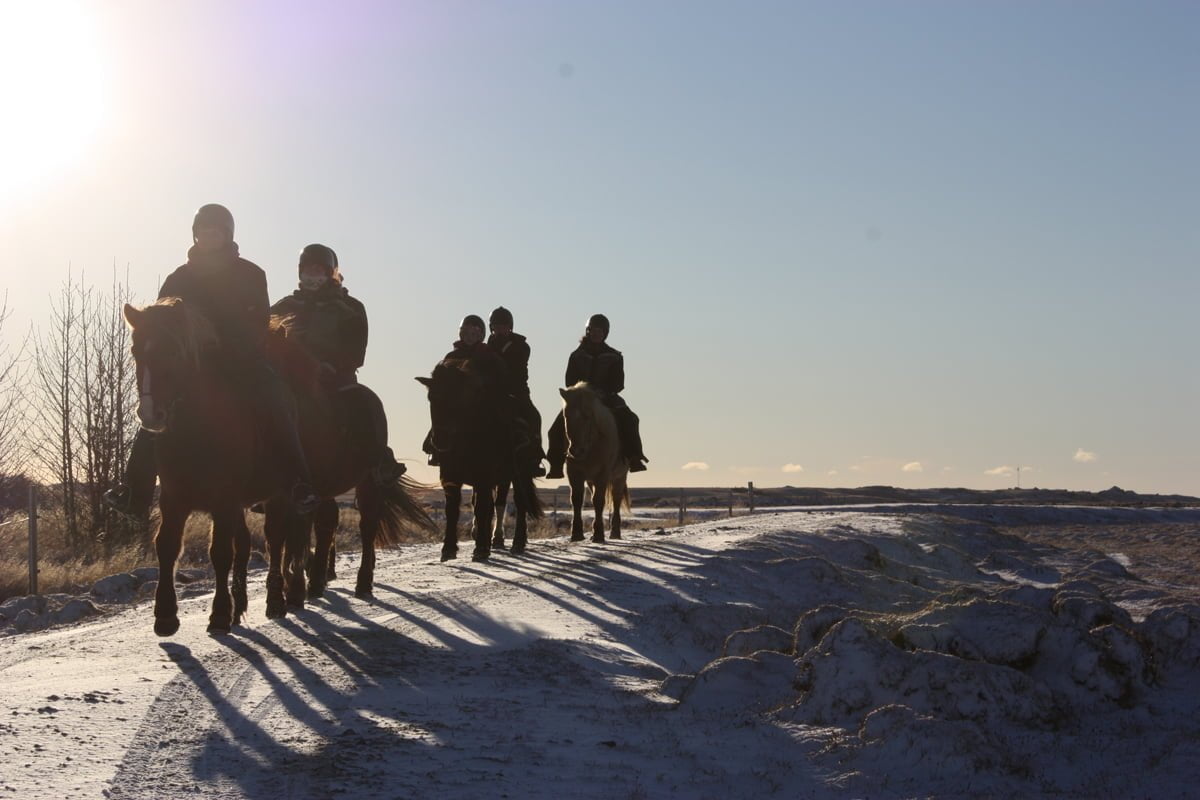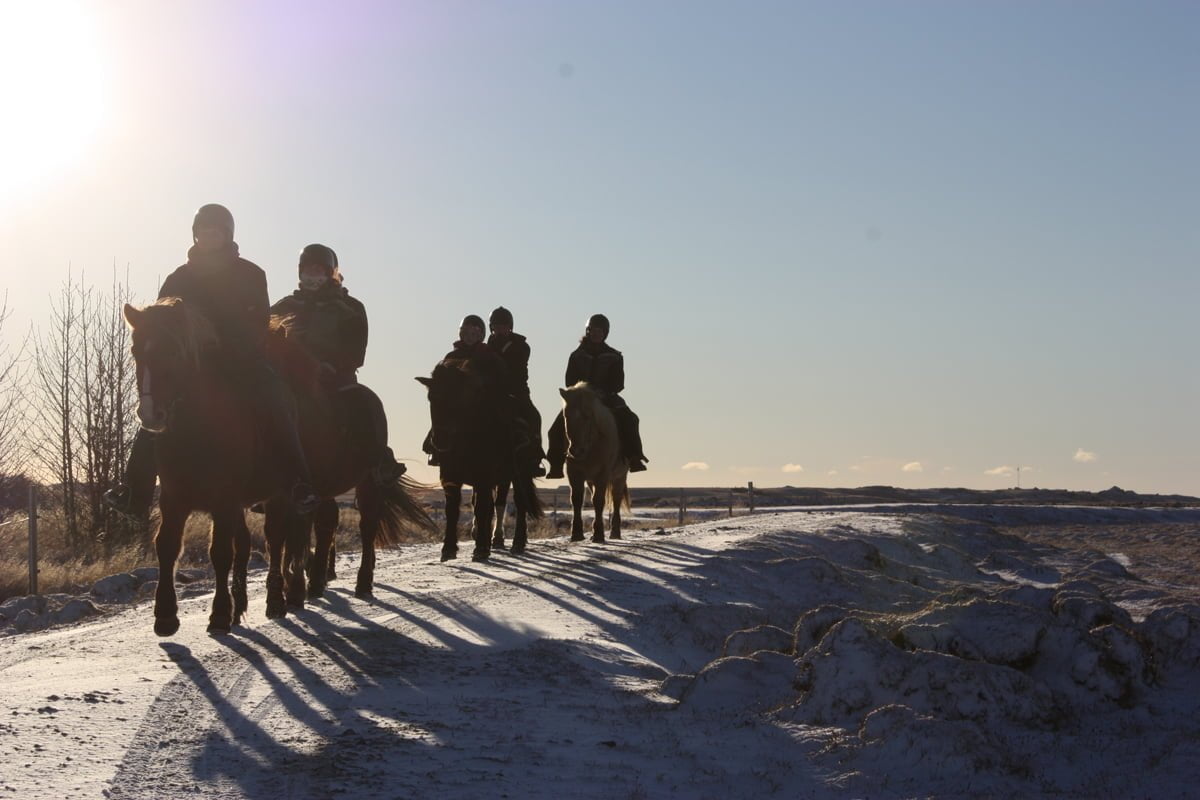 Tour 2C – Speciality of the Season
1,5-hours riding / September – April / Traditional lunch included
Taste the traditional Icelandic food and combine riding with tradition! This tour starts with a riding tour in the spirit of the Vikings.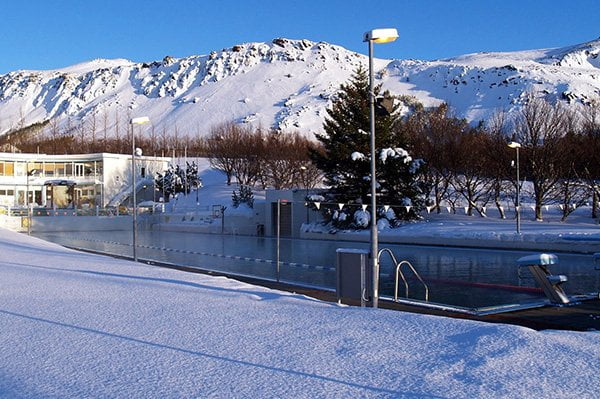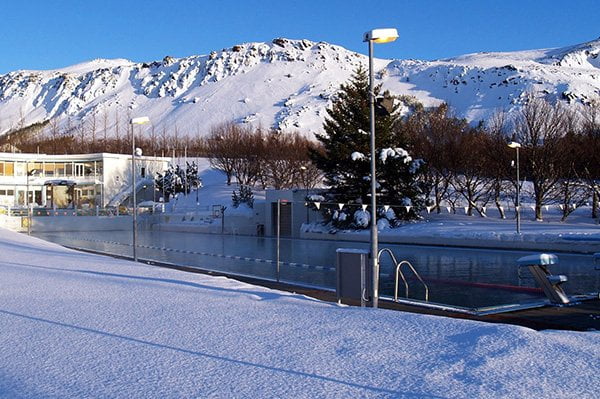 Tour 2D – Midwinter Warmth
1-hour riding / September – April / Thermal pool and lunch
Let an adorable Icelandic horse warm your body and soul! After one hour on horseback, you can soften up in the big and warm hotpot in Hveragerði's famous swimming pool.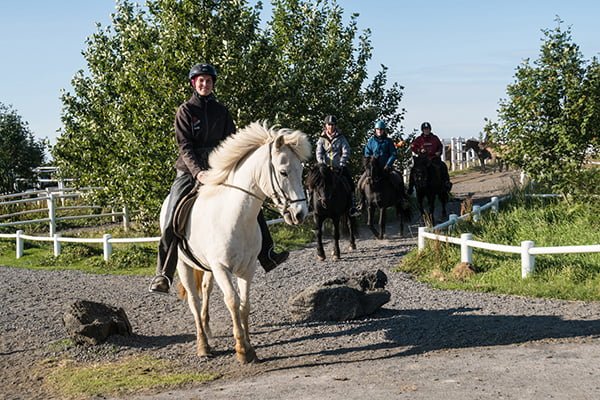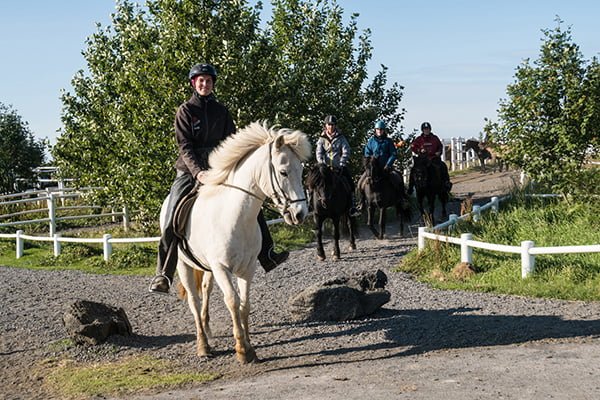 Tour 2E – The Elf Tour
1,5-2-hours riding / all year round / Lunch included
Elves are important creatures in Iceland. They get to decide where roads can go and houses can be built. On this tour, we see some places populated by these special creatures.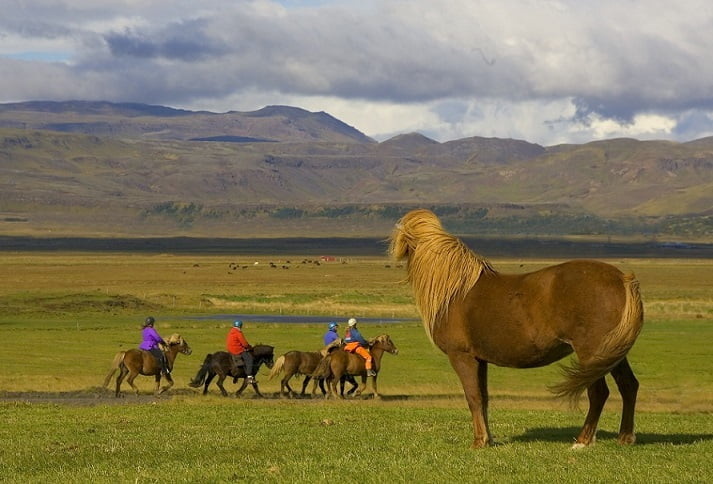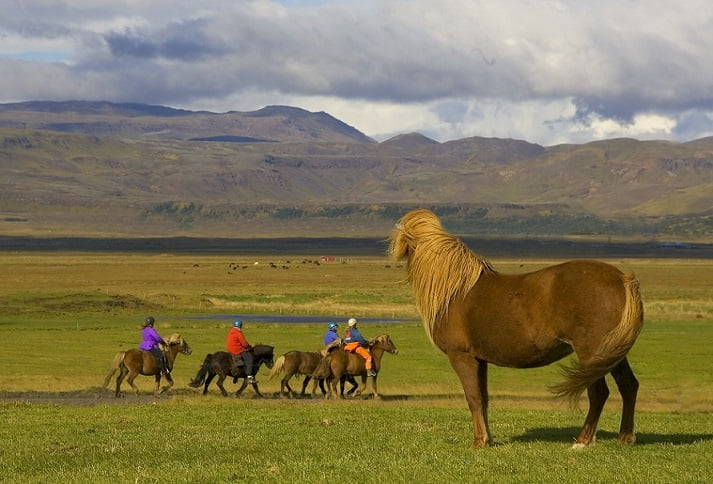 Tour 2G – Icelandic Diversity
1,5-hours riding / all year round / Icelandic Fish soup lunch included
Get in touch with Iceland's nature on horseback and taste the treasures of the nearby North Atlantic. The tour takes you through a small river, a lava field and along wide meadows.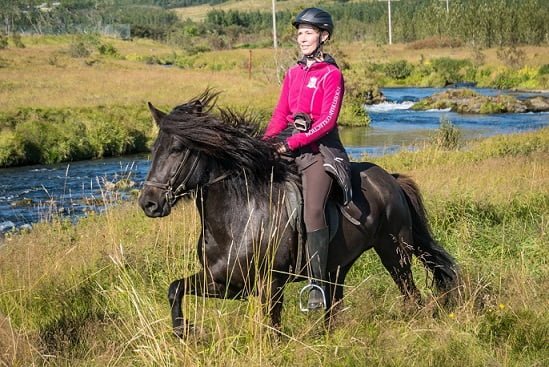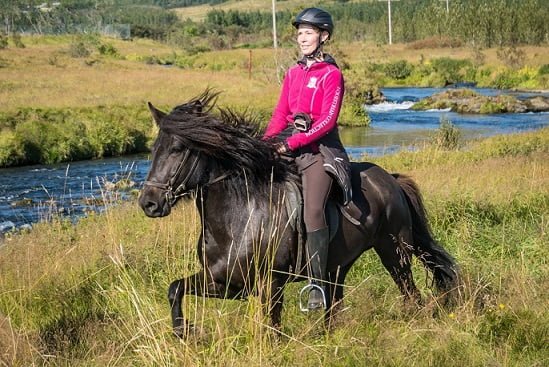 Tour 3A – Meadows and Mountains
2,5 – 3-hours riding / all year round
This tour follows the river Gljúfurá and continues on an old route towards Ingólfsfjall Mountain and along the slopes of the mountain Reykjafjall.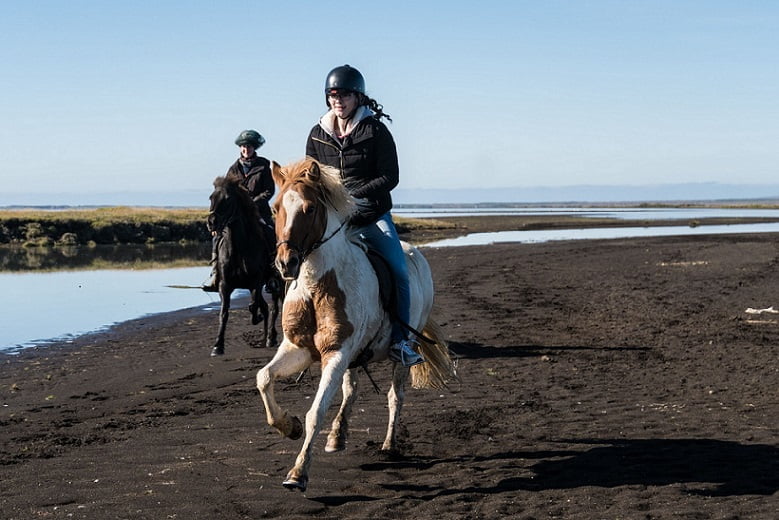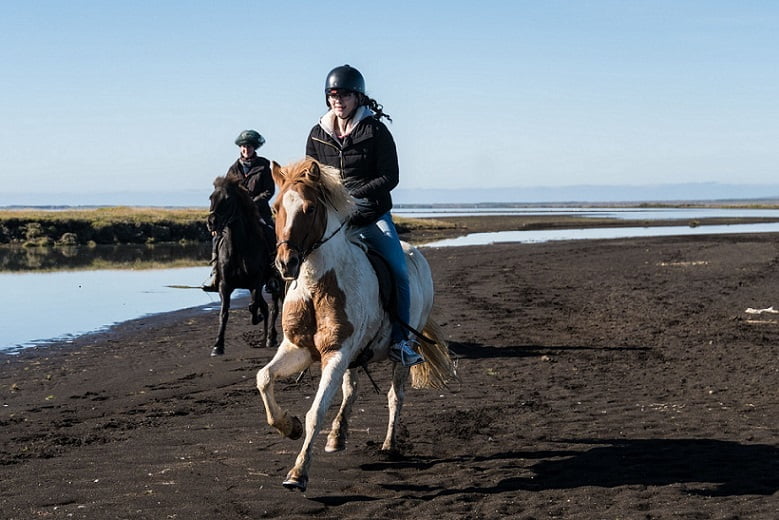 Tour 3B – Soft River banks
2,5 – 3-hours riding / Every Tuesday, Thursday & Saturday / For experienced riders
This tour is for experienced riders who would like to enjoy a brisk ride on an Icelandic horse in an extraordinary environment.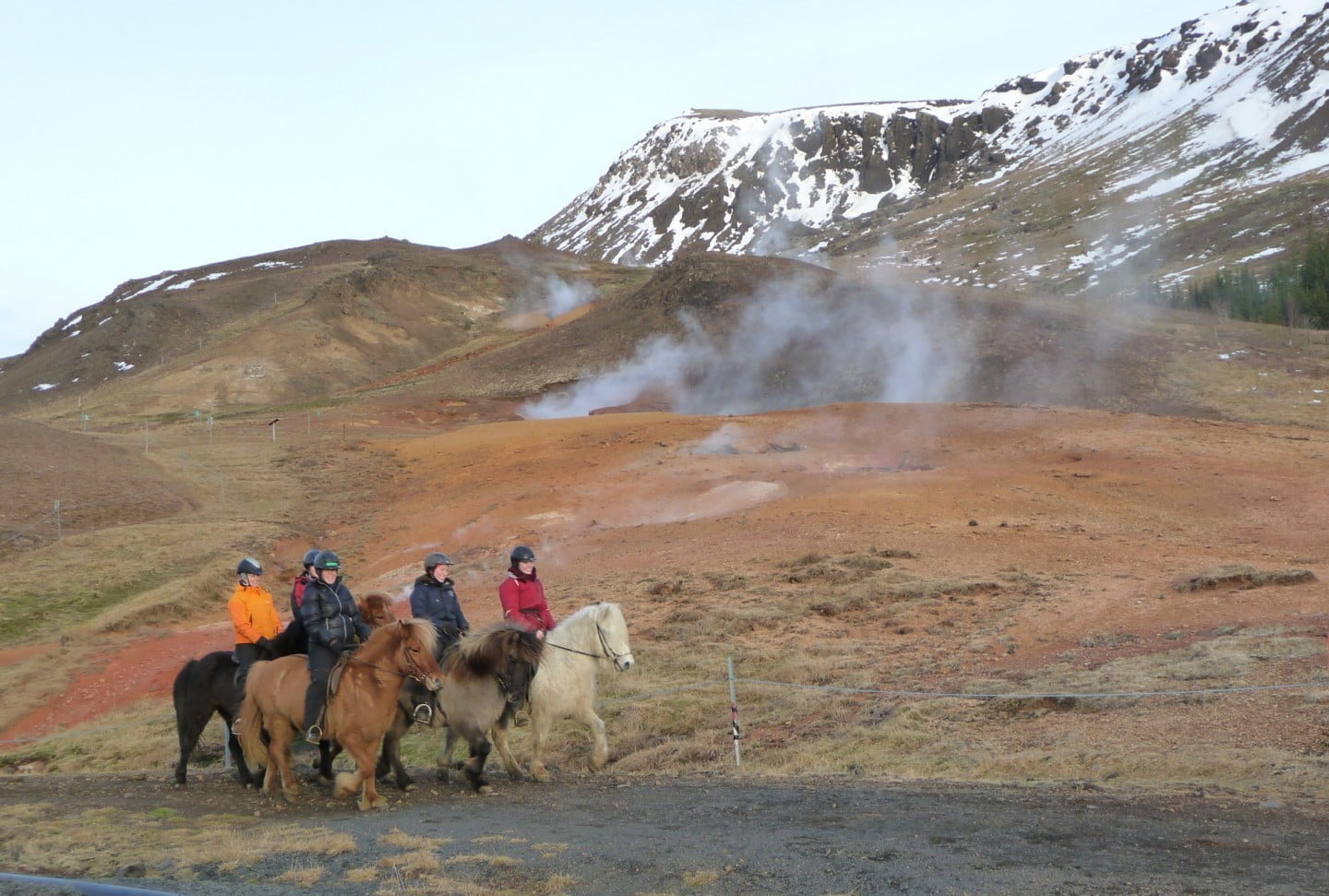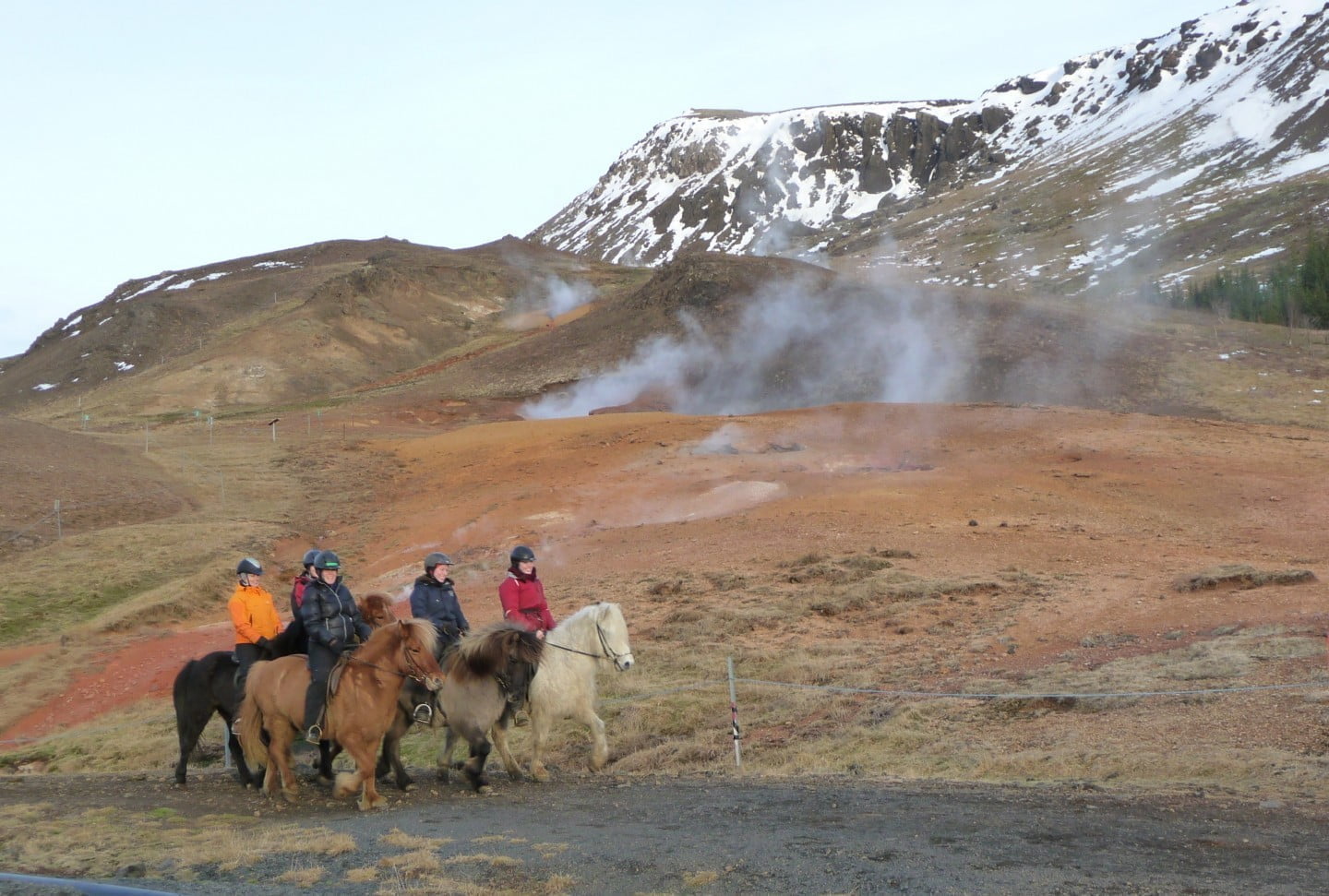 Tour 3C – Horses and Hot Springs
2,5 – 3-hours riding / all year round / Ride in geothermal area
Experience a variety of scenery and impressions! We first ride up a hill on excellent riding trails along the slopes of the mountain Reykjafjall and through a green forest, a rare sight in Iceland.
At your own risk
Every rider is responsible for evaluating their own riding ability and physical condition. If you are not sure, please contact Eldhestar for booking.
Pick-up
The transfer from and to Reykjavik is included in all half day tours (except 1a).
Please make sure to check your ticket for pick up times. The pick up in Rekjavik takes place between 8.00 and 8.30. Please be ready at 8.00. The pick up in Hafnarfjörður, Mosfellsbær, Kópavogur and Seltjarnanres starts at 7.45.
Riding experience
The tours are suitable for all levels. We select horses according to riding skills and would like to give everyone the chance to try the special gait of the Icelandic horse, "tölt".
Except for tour 3B, this tour is only suitable for experienced riders.
Introduction
All tours start with a short, practical riding introduction.
Minimum age
The minimum age for our half day tours is 7 years. The minimum age for the tour 3B is 12 years.
Riding equipment included
Eldhestar provides helmets, and we also provide rainwear or warm overalls when necessary. Please dress according to weather and make sure to wear warm footwear that is rainproof if possible, and during colder weather bring gloves appropriate for riding and it´s nice to have a thin hat that would fit under the helmet. You find more information about what to bring here.
Meals
Meals and services as described in the itineraries are included.
Languages
All tours have an English-speaking guide. On request, we may be able to provide a Scandinavian or German speaking guide.
Weather conditions
Riding tour routes may be changed due to weather conditions without previous announcement.